IMPORTANT:
We succesfully took part in the KEM Franchise exhibition, 3-5 March 2023 MEC Paiania
Τhe Grapsa Educational Group follows the most up-to-date communication strategy, which is adhered to by leading advertisers globally. 360˚communication.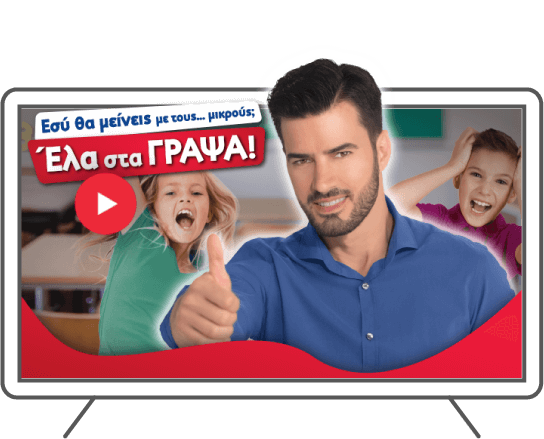 TV advertising, nationwide, with well-known public figures
Clever TV ads about how the Grapsa Educational Group, specializing in adults differs from language schools that… specialize in nothing.
Very high website visitor rate
Our site (www.grapsa.edu.gr) καταγράφει 300.000 επισκέψεις το χρόνο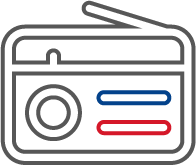 Radio spots with celebrity 'voices'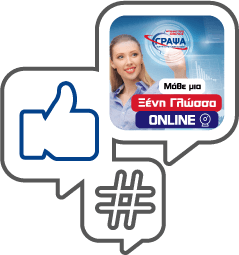 Internet Campaigns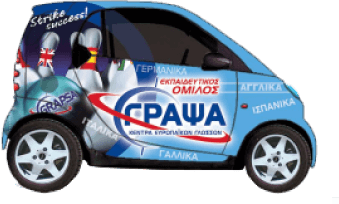 Promotional actions
Social Media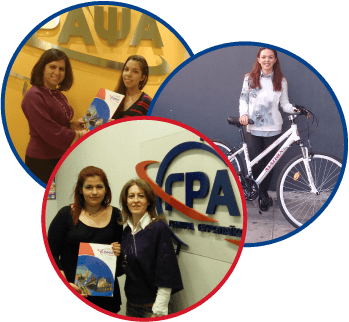 Contests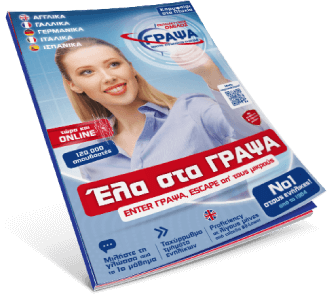 Brochures
The most convincing advertisement for the GRAPSA FRANCHISE are the words of our 2,000 successful students in Higher Foreign-language Certificate exams each year, and our 120,000 graduates!
Our students
SAY IT BEST!
GRAPSA guarantees success! The teachers are there for you at all times! I am attending for the 2nd year, Spanish!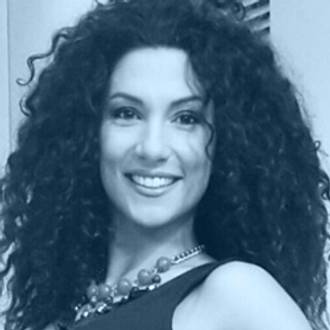 Alexandra
Tripsa
TV presenter (ANT1)
One of the most organized foreign-language tutorial schools, always by the student. A pioneering teaching system, free extra hours of lessons.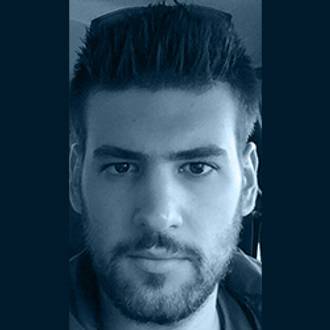 Christos
Gioulos
Student at Athens TEI. Got his Lower. Continuing for Proficiency.
A unique experience! Attending at Grapsa, I realized how you can learn Spanish quickly and enjoyably!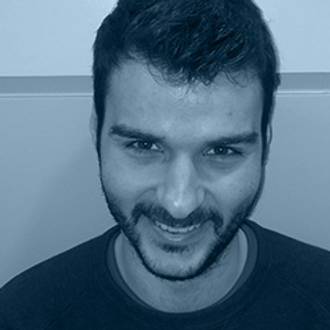 Gerasimos
Vallianatos
Philologist
I made up for all the lessons I missed due to work free of charge. I am very satisfied!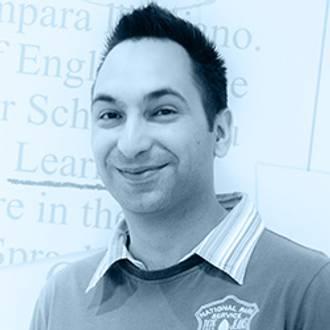 Thanos
Avgeros
Military
GRAPSA…No way would you enroll anywhere else! Guaranteed in foreign languages with its efficient organization & individual encouragement of every student!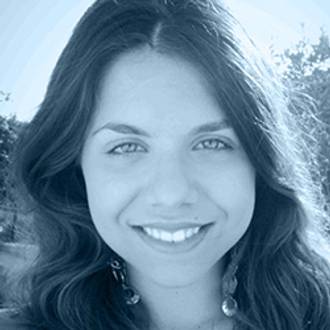 Vaso
Papadopoulou
Student at Athens TEI. Proficiency recipient. Currently studying German.
Wanting to continue with my favourite language, Italian, I chose GRAPSA and do not regret it! The lesson is very enjoyable, the teachers very experienced and the atmosphere particularly pleasant. Ultimately, my choice proved right.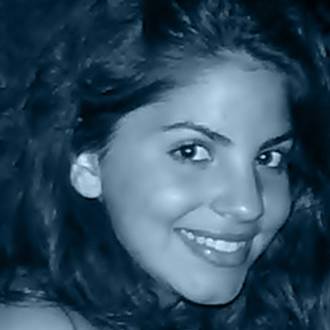 Margarita
Kalampouka
Law student
In a word, GRAPSA! What else is there to ask for? A love for what they do, record success rates, lessons that are 'in the know', getting to know new friends… A big 'THANK YOU'!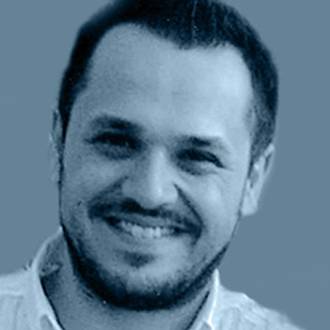 John
Rousidis
Bank employee
I checked out lots of tutoring centers. At GRAPSA I found the lively and pleasant environment I was looking for.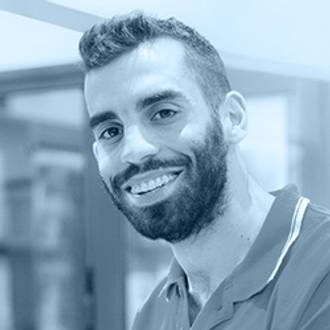 Tasos
Dimakos
Civil engineer
My choice was the best! I'm continuing for Spanish, too!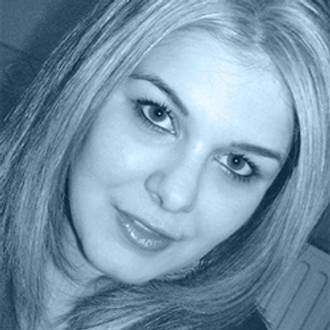 Penny
Kalogeropoulou
Student at Panteio
I couldn't find a tutoring center really for adults anywhere. At GRAPSA, I did, along with good prices, good teachers, a friendly environment and friendly classmates!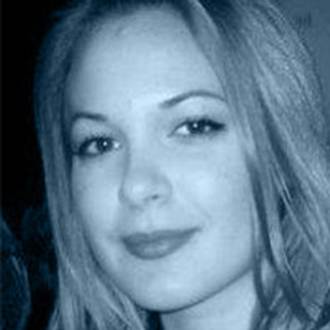 Sylvia
Kotrotsou
International and European studies major at Pireas University
I was looking for it in heaven, I found it on Earth, (next door). A happy environment, modern teaching methods, effective teachers. Thank you very much GRAPSA Kallithea for the experience!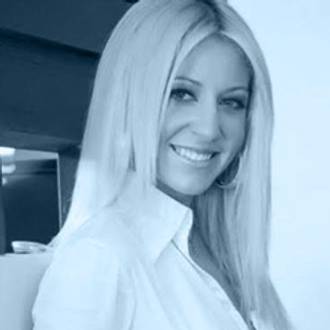 Vicky
Antonarou
Singer. B2-Lower recipient
The lesson? ... like a creative rehearsal! The teachers? … directors, with knowledge, vision and talent! Last year, I got my Proficiency. This year, the Celi 3. I thank you and … I bow!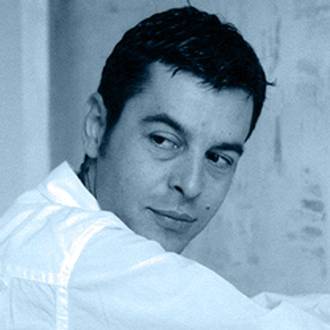 Orestis
Divanis
Actor
Where do I begin? Top teachers! Free supplementary lessons! Flexible timetables! ...and the best? 100% success!!! I got my Proficiency, continuing with Italian!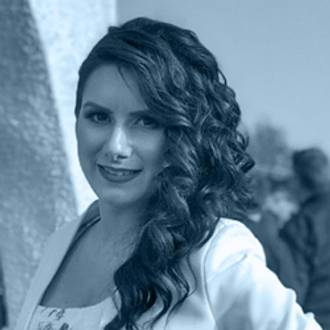 Despina
Venizelakou
Philologist
The GRAPSA Group is the ideal choice! A lively, happy environment, top teachers, huge numbers of successful candidates! I recommend it without reservation!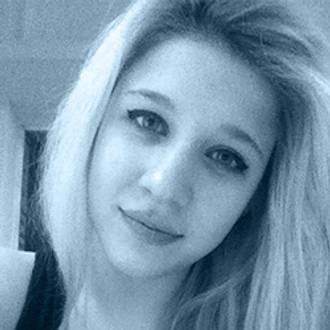 Peggy
Kasfiki
Student at Panteio University, ECPE recipient