IMPORTANT:
We succesfully took part in the KEM Franchise exhibition, 3-5 March 2023 MEC Paiania
We created foreign-language learning for adults according to European standards in 1984!
We have a larger average school size than any other franchise chain.
300
Students per branch
Suggested Locations in Athens
Suggested Locations in regional Greece/ abroad
Success Story: Patra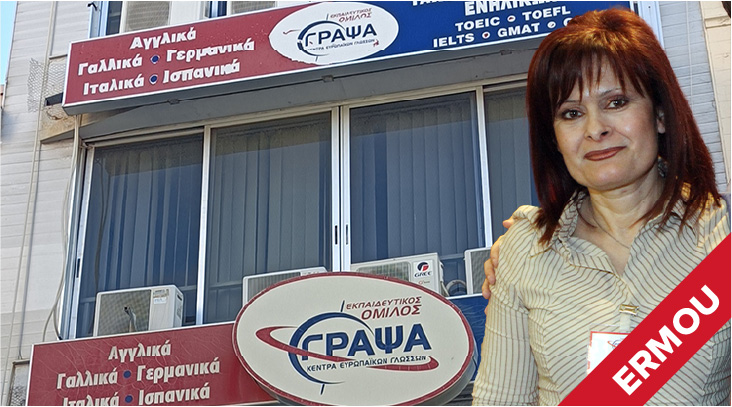 A notable example of success in regional Greece are the Patra CENTERS. After so many years, the profitability of the 2 GRAPSA outlets in PATRA actively supports the effectiveness of the GRAPSA franchising in regional areas and leaves an optimistic message but also great prospects for development in cities outside Attiki.